INSTALLATION AND EXECUTION OF MULTIMEDIA MUSICAL FOUNTAIN SHOW AT BHAVANI ISLAND, VIJAYAWADA, ANDHRA PRADESH

"Vijaya – The Fountain of Victory" has been conceptualized, uniquely designed and executed by PREMIERWORLD Technology Ltd to showcase Vijayawada's rich, cultural, historical and national identity. It has been commissioned at Bhavani Island, Vijayawada. The show was inaugurated by Hon'ble Chief Minister of Andhra Pradesh, Mr N Chandrababu Naidu on 25th December, 2017.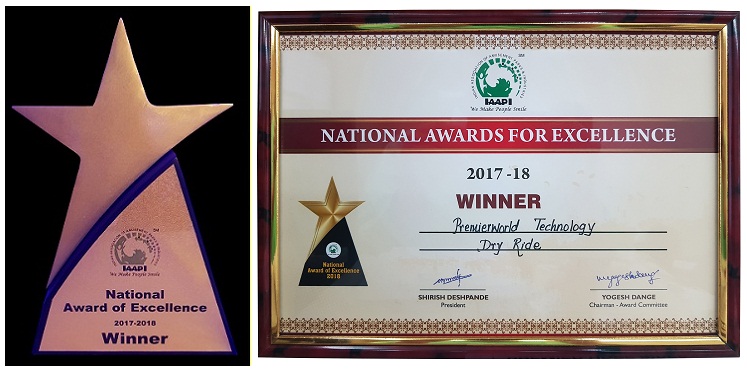 The entire structure of 75m long fountain is floating on water of River Krishna.

For the first time in India, three water screens each of size 11m x 33m are installed where sharp and vibrant images are projected through three high intensity 20,000 lumens projectors and state-of-the-art lasers. These projectors and lasers too are floating on water.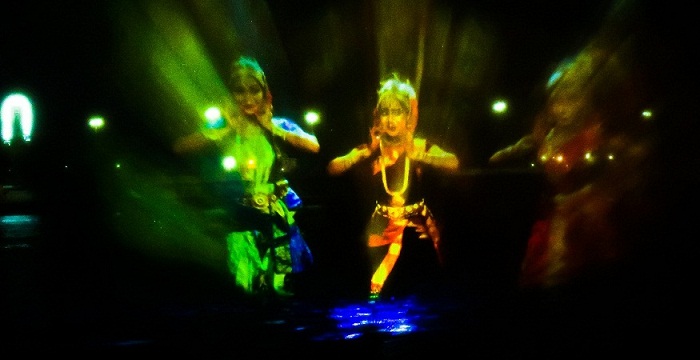 The story is being told using the Kuchipudi dance as medium which adds to the fun and enhances cultural quotient. The show has been choreographed by eminent exponents of Kuchipudi dance.
Features and Highlights
Water based simulated pyrotechnic effects – Flame Canons & Mortars – have been used, which is a proprietary technology of PREMIERWORLD.
The present show depicts the history of Vijayawada – from the mythological era till the modern age by a seamless integration of musical fountains, laser & video projections on three water screens.